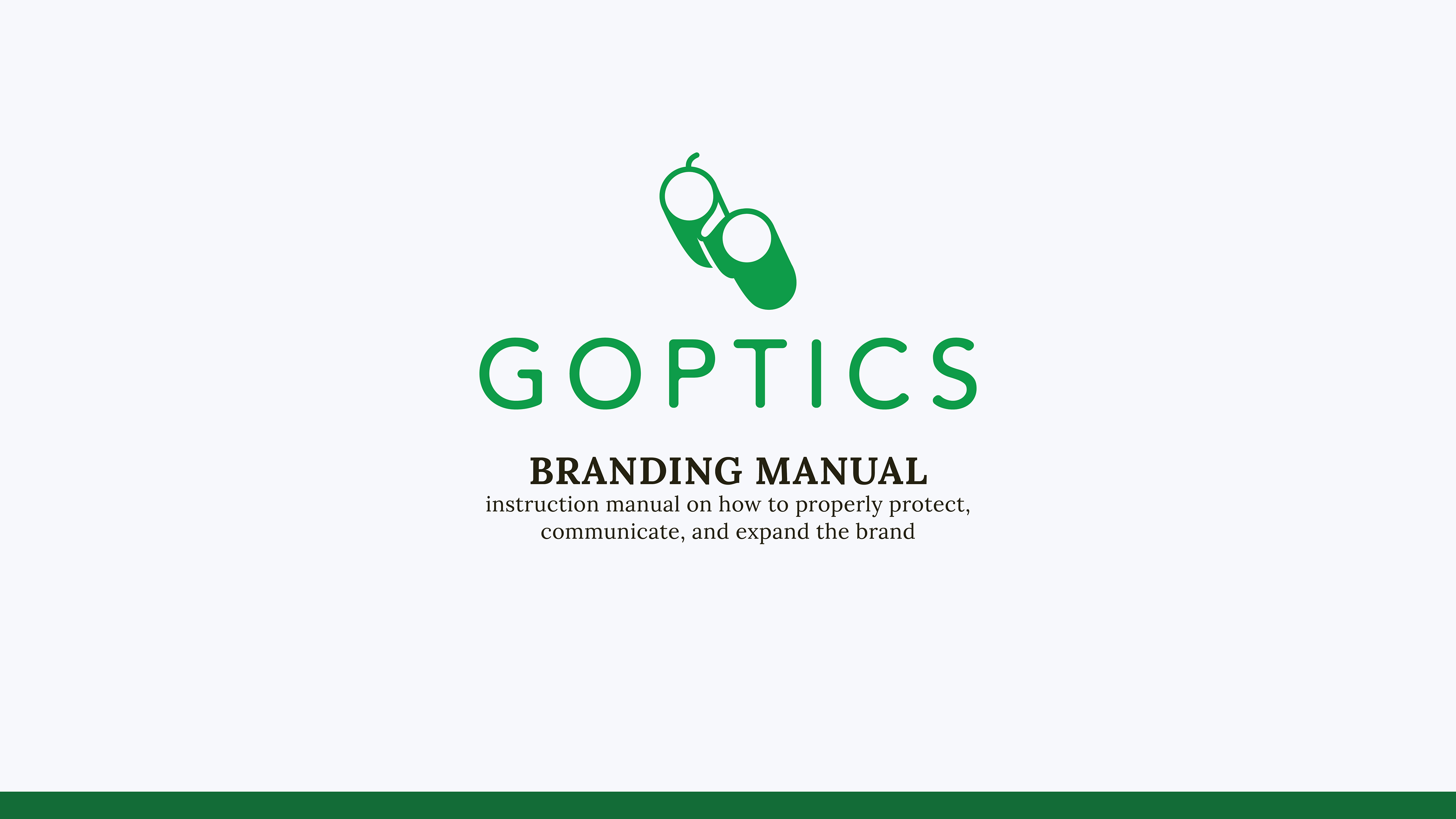 GOPTICS
Trademark | Branding 
Overview
Goptics is a new up-and-coming online retail store that specializes in selling binoculars alongside hiking gear. 
Mission
Providing gear to all explorers and seekers, so that together we can embark on new journeys.
Challenge
Create a trademark, brand identity, and attract new customers.
Solution
The approach to this project was to create a fun and exciting brand voice, that can attract newcomers and longtime explorers. I chose a diverse color palette to be able to be expressive and two typefaces, Avenir and Lora to be both, simple and eloquent. To generate new customers, I designed gear that is more aesthetically pleasing and would be 'cost efficient' compared to other competitors.